The winner of the Apologia Biology giveaway is  Amber E. Congrats and be sure to check your email. 🙂
Apologia Biology Resources
I started looking through our Apologia Biology book this week. At first glance it can be a little overwhelming–especially since the last time I thought or heard about many of these concepts was when I was in high school. The next thing I did was look online and see what resources were available. Here are several websites with lesson plans and video options that correspond with Apologia Biology:
Apologia has resources on their website. Check the beginning of the book for the password to access the content.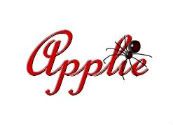 Applie documented what they did for each module, including resources.
SAHM I Am shares what they did each module including pictures of the labs they did. She also runs Home Schooler's Resources and has a page with additional videos that go with each module.
Donna Young has printable schedules, lab sheets, and vocabulary bookmarks.
Books n' Other Stuff has a wealth of links, resources and helps for teaching Apologia Biology.
If you have an iPhone or iPad, you can purchase flashcards to go along with Apologia Biology.

Barb from Harmony Fine Arts shares how she added nature study along with their study of Apologia Biology. Wonderful ideas plus a list of living books to include.
 Knowledge Box Central has a lapbook journal and printable flashcards for Apologia Biology. You can print out the On Your Own Questions, Study guide mini-books or notebook pages,  and lab sheets.

We are looking forward to starting our biology study!