I've been spending a little more time this past week working on some behind the scenes things for Spell Outloud.  It makes me realize just how much I don't know about blogging, html, seo, and networking. There have been so many times this week that I wish I could chat with several of you in real life to have you help me figure things out!  🙂
One thing I finally did was set up a Facebook fan page for Spell Outloud! I've had the icon over in my sidebar forever (did anyone ever wonder why it was a dead link?) I hesitated for awhile because I wasn't sure if I would be able to keep up with everything. Now just seems to be the right time.  I hope you join me there 🙂
———————————————————————————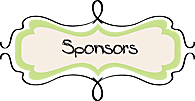 And another first— I'd like to welcome my newest blog sponsors: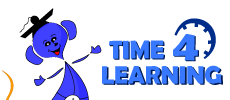 Time 4 Learning:  Student-paced online program for prek-eighth grade. Get language arts, math & more.  This online learning site can be used in homeschools, as afterschool learning, as summer school, or for tutoring. You can see my complete review here.
  Tiny Prints:  Stylish card and stationery designs for every occasion. I've ordered my Christmas cards from them and they should be here any day! I can't wait to see them.
———————————————————————————
And I'd like to give a big shout out to the following blogs who sent lots of traffic my way this past month:
Confessions of a Homeschooler
Babes in School Land
1+1+1=1
Totally Tots
Living Montessori Now
Mama Jenn
ABC and 123
Heart of Wisdom
Happy Brown House
Thank you!  I'm thankful for everyone who stops by my blog. :)  I've been blessed by your comments and support!