My toddlers and preschoolers love to have "schoolwork" to do just like their older siblings. Though we don't use too many worksheets in our  home, I did want them to have some extra letter practice. I made a set of beginning handwriting pages that introduces the letter, has a short poem that we read together, plus simple letter tracing practice.
If you subscribe to my Let's Learn Newsletter,  you can get these 26 pages all in one download (plus several other great printable freebies!)
If you would prefer not to subscribe, you can download each letter printable individually on my ABC Resources page.
More Free ABC Resources
We did a theme for each letter. Each unit centered on a picture book. We did many hands-on activities, songs, and crafts. You can see our entire ABC list of themes on our ABC Resources page.
All About Learning Press Free Phonogram App — can be used on idevices, android, and desktop
Totally Tots: Now I Know my ABC's  — free printables, activities and more!
Preschool Alphabet printables from Homeschool Creations (flashcards, posters and more!)
Starfall.com – ABC's let's get ready to read
This Reading Mama's free ABC printables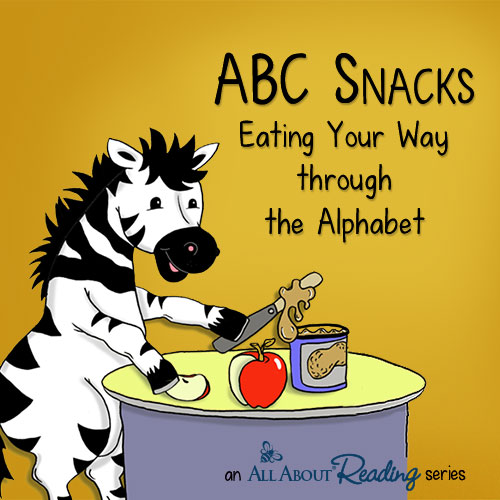 All About Learning Press– ABC snack ideas— a snack for each letter of the alphabet!
Royal Baloo ABC printable Mats, ABC printable packs and more
Mama's Learning Corner ABC Letter Find Sheets
Confessions of a Homeschooler Free Letter Printables
Preschool Mom Alphabet Printables — mini-books, handwriting pages and more!
Free lower-case alphabet coloring and handwriting printables from Free Homeschool Deals
Building Up to the Alphabet Printables from 2 Teaching Mommies
Free Uppercase Do-A-Dot Printables
ABC Books & Hands-On Resources
See a huge listing of ABC book ideas and ABC materials here  (Afflink)
My Top 10 ABC Materials  to Have on Hand 
Egg Carton Smash – Hands on way to practice letter recognition
Whew! That list should get you started! For even MORE ABC ideas, follow me on Pinterest!