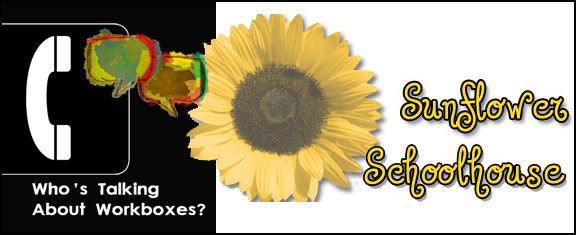 This week's spotlight is on Honey who blogs about workboxes at Sunflower Schoolhouse. Here are some posts from her site that I wouldn't want you to miss:
Her Workbox Set-Up
Brick Building Task cards–perfect for boys who love to build and a great idea to incorporate with workboxing
Creative Writing for the Workboxes
And don't forget to check out all her unit study ideas and links. She's done a great job at gathering resources for various themes. Thanks for sharing Honey! 🙂
Click here to see past featured bloggers.